Tools Used
Illustrator, Photoshop, Indesign
As a fictional music festival, held at the National Mall in Washington D.C. every 1st of July. This project rolled out a logo, poster, one-color flier, ticket stub, badge, and website.
ITC Franklin Gothic Demi Cond light & bold
Font
ITC Franklin Gothic robust characters resemble the typefaces used throughout the late 19th century American.
Color Palette
The color scheme resembles closely to our nations colors.
Logo Development
When sketching out ideas, I wanted to incorporate symbols that represented the United States.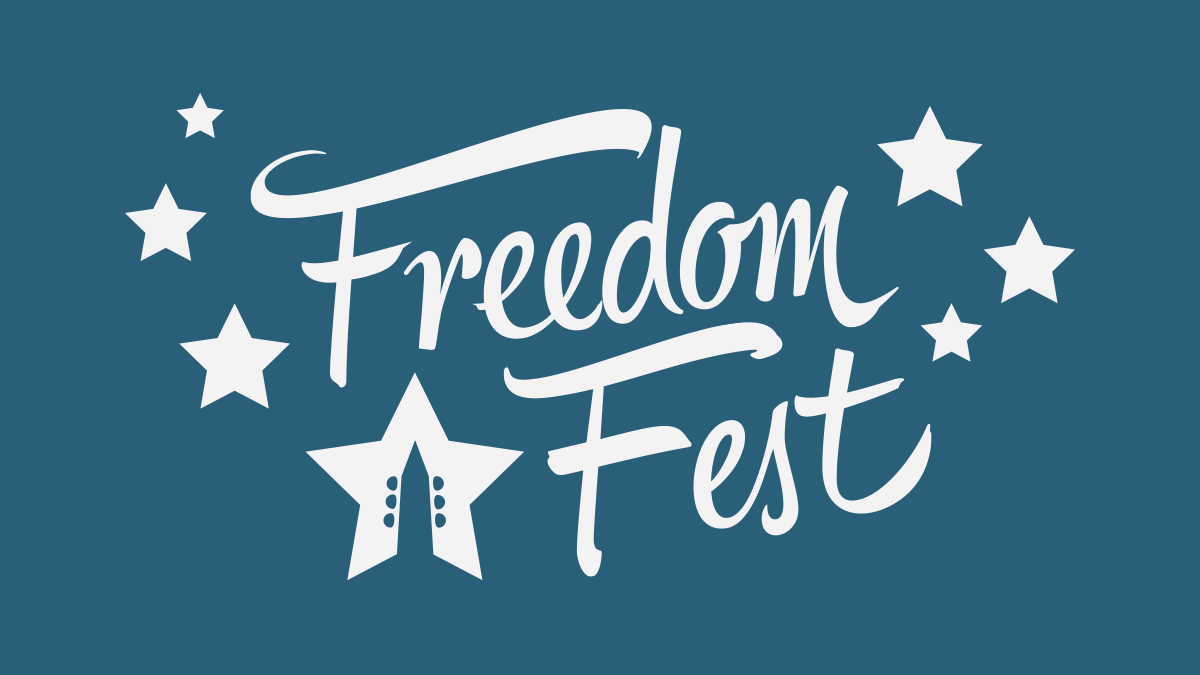 Final Logo
Combining both elements to create a harmonious logo.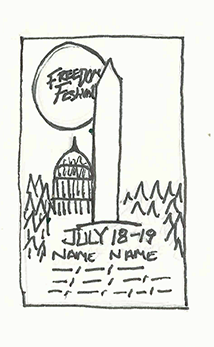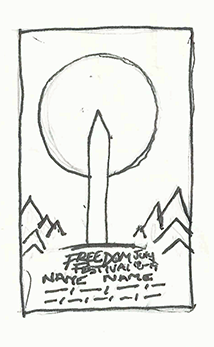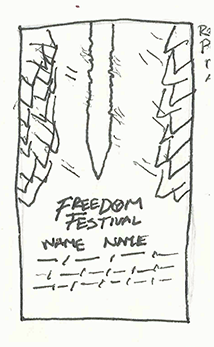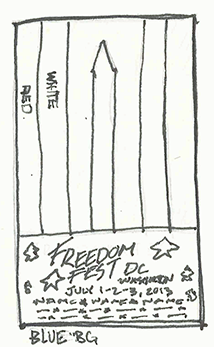 Poster Development
Tried to think of ways to incorporate elements from our national mall and flag.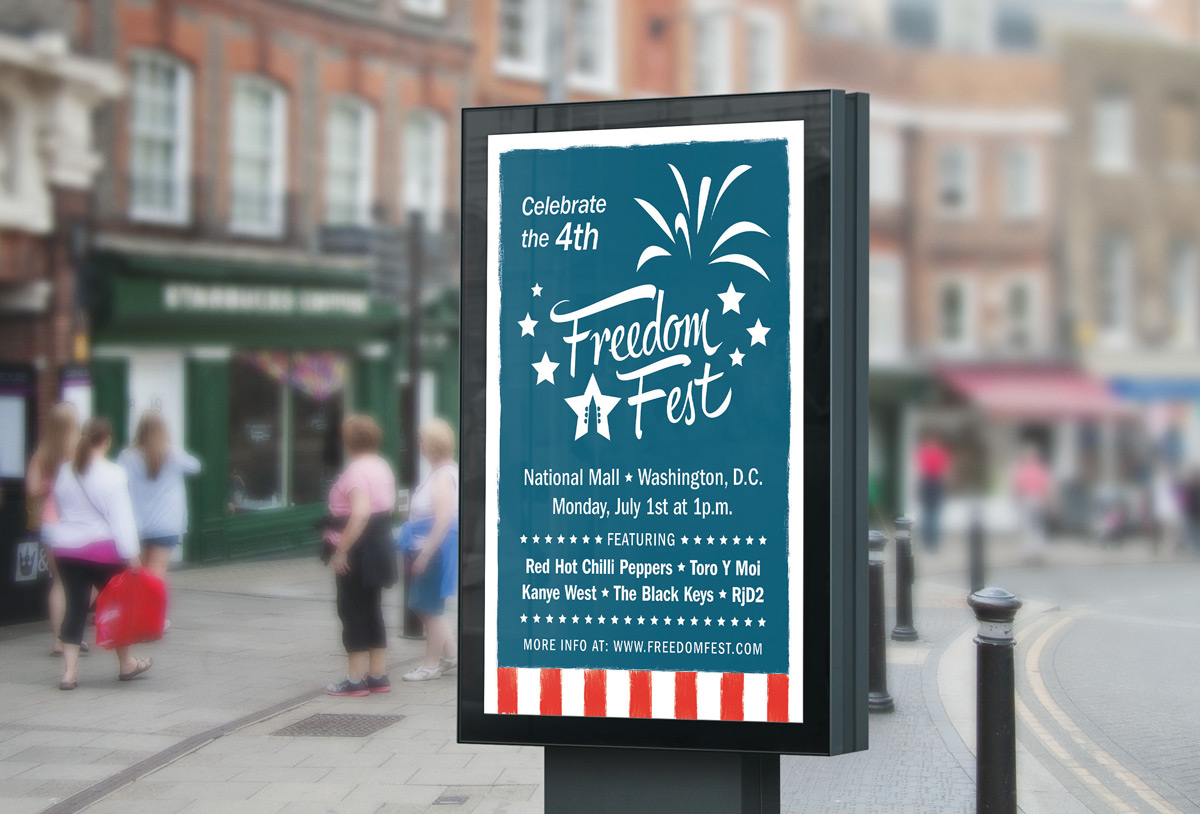 Final Poster
A mock-up view of the final design.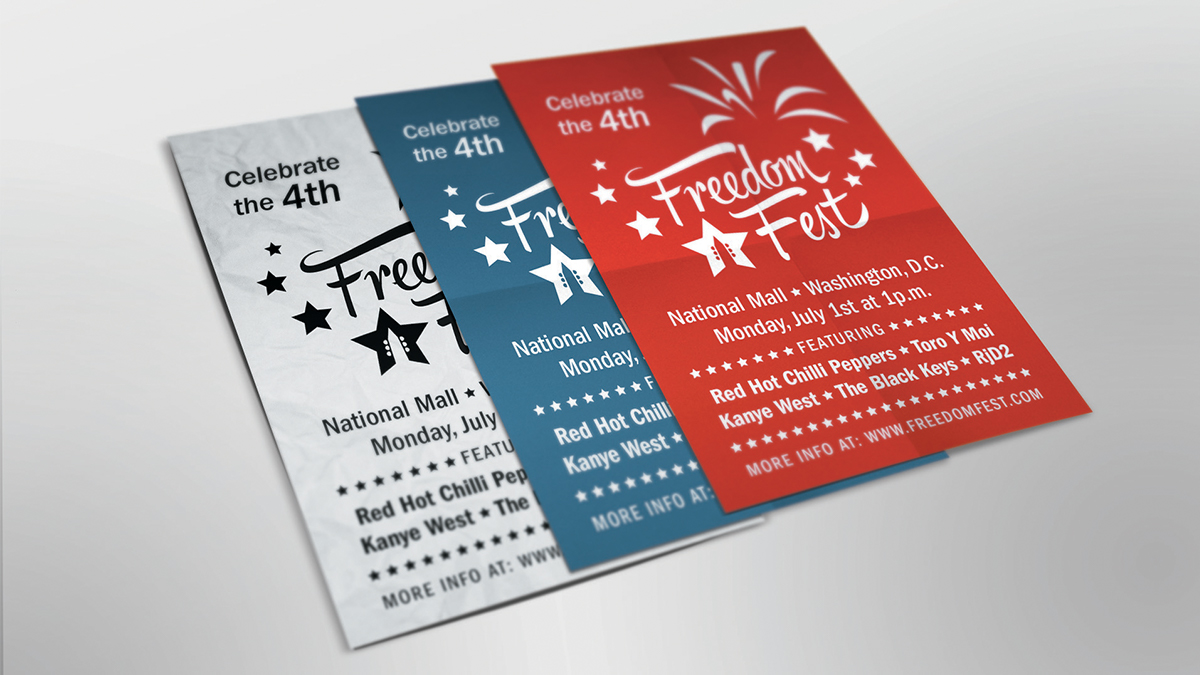 One Color Fliers
Due to only being limited to one color, I had to remove both border and stripes altogether.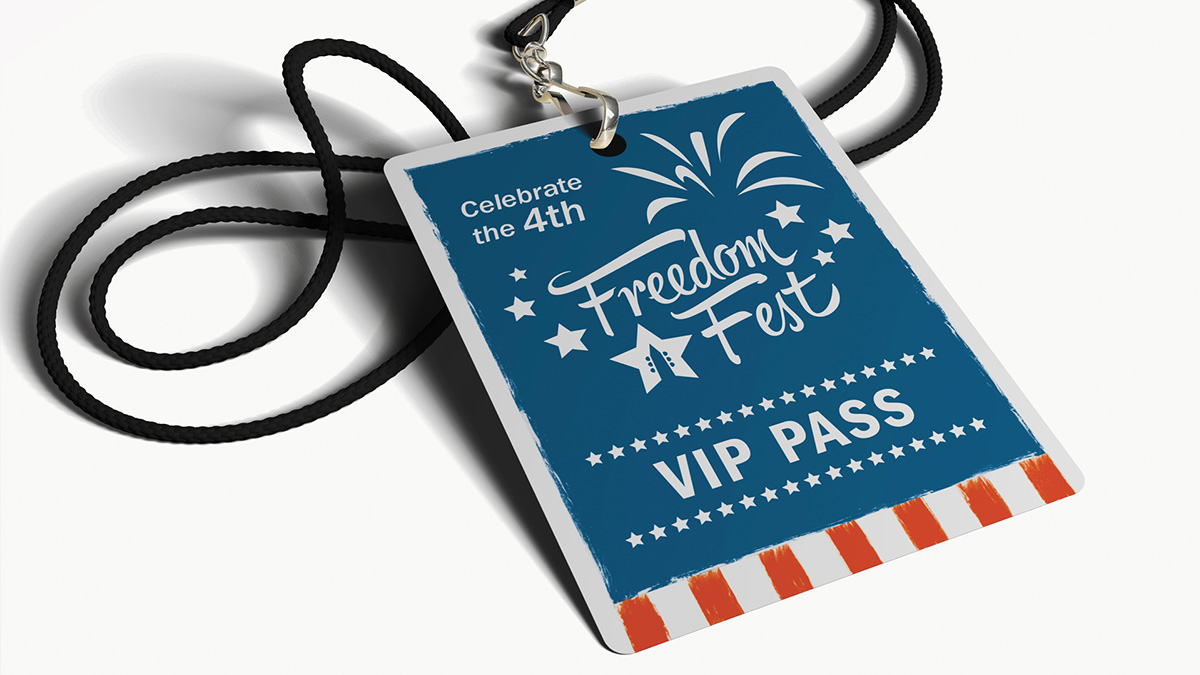 VIP Badge
Double sided badge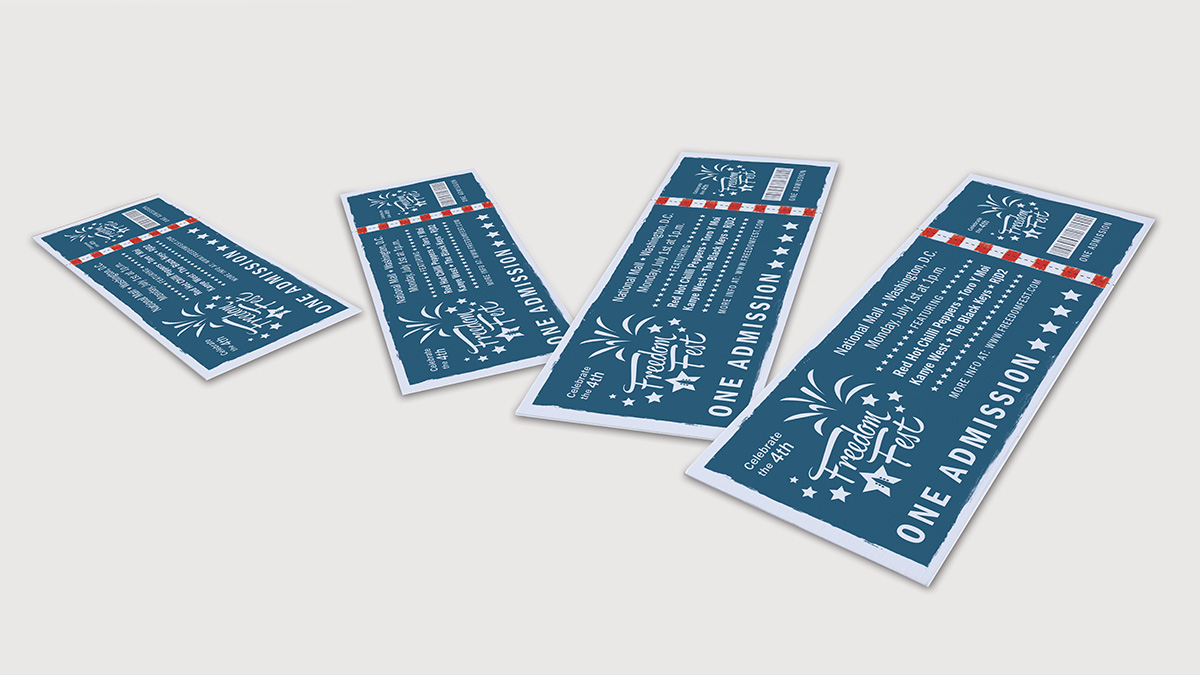 Tickets
One-sided ticket displaying the festivals info.

Website
One-page layout, broken into 6 sections (Header, About, Line-Up, Faq, Location, & Share).